During our more than 25 years in business helping customers take care of their windshield repair and replacement needs, Montebello Mobile Auto Glass has found that one of the most stressful events that can happen to an automobile owner is having their auto glass damaged beyond repair. Not only can a broken window pose a significant annoyance to the driver while operating a vehicle, but modern automobiles will typically rely on the glass being intact to provide the designed margins of safety for passengers in the event of an auto accident. Unfortunately, many of our customers are not aware that even a cracked windshield exceeding the length that would allow an glass to be accomplished puts one at high risk during an accident. Not only will you run the risk of your auto's airbags failing to deploy properly, but you may also experience additional shattering of the glass that would not happen if it had its full structural integrity intact.If you find yourself in a situation where you have a severely damaged windshield or side window on your automobile, the team at Montebello Mobile Auto Glass is available to help you quickly get the glass replaced in a professional manner that meets or exceeds all manufacturer safety requirements. All of our technicians are both trained and certified to work on every make and model of automobile on the road, so it does not matter if you drive a car, truck, SUV, or van, we can help. We are also capable of replacing auto glass in all types of foreign-made automobile, and all of our glass replacement work is covered by a free, 100% lifetime warranty. With the deep relationships that our company has established in the business for more than two decades, our customers never have to wait significant lengths of time for our mobile repair teams to acquire the right auto glass to install on your automobile. Our repair services can also fit in to most of our customer's lunch breaks in the event you do not want to wait to have your car's glass repaired at your home or other convenient location. Simply give us a call today with any questions that you might have regarding our auto glass repair services.

At Montebello Car Glass, we carry name brand, original auto glass and after market, materials from companies such as Carlite, LOF, Lynx, Burco, PPG and other top brands at great prices to meet your needs. We offer great low pricing, top customer service and friendly technicians that come to your home or office completely free of charge. We are the best option for the Los Angeles area and the greater Orange County area. Free estimates are available. Call us today at (310) 961 4847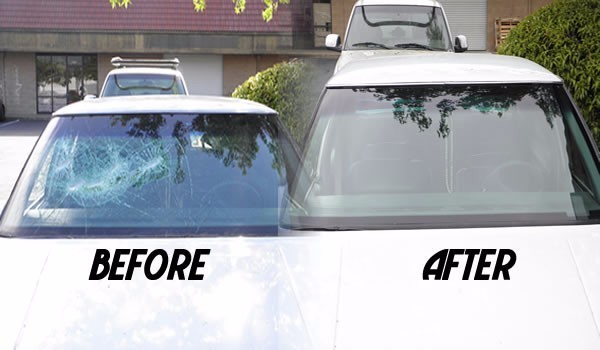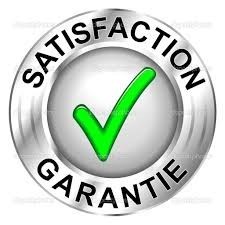 Our staff understands the importance of keeping friendly and professional call reps available for you when you call us. We take great pride in being able to answer just about any question you might have regarding the process and cost to fix you call while remaining very responsive to your availability to make your vehicle available for auto glass replacement needs. All of our technicians are not only trained in the various obstacles that can arise when they are called to work on your vehicle, but they are also licensed to work on your automobile. We replace all makes and model windshields and all our of work comes with 100% Free Lifetime warranty on anything we do.
Glass replace montebello Car Glass Repair, mobile windshield repair Montebello car glass, CA – auto glass repair montebello, CA - auto windshield repair Montebello car glass, CA - car windshield replacement montebello, CA – Window tinting montebello car glass, CA - auto glass montebello car glass, CA – car window replacement pico rivera, CA – auto glass tinting pico rivera- windshield repair pico rivera, CA - mobile windshield repair pico rivera, CA - auto windshield repair pico rivera, CA – auto glass replacement pico rivera, CA- auto glass repair East Los angeles, CA - car windshield repair East Los Angeles, CA - window tinting East Los Angeles, CA – auto glass tinting East Los angeles, CA - car window replacement Bell Gardens , CA – windshield repair Bell Gardens, CA - mobile windshield repair Bell Gardens, CA - auto windshield repair Bell Gardens, CA - car windshield repair Bell Gardens, CA – window tinting bell Garden, CA – auto glass tinting Bell Gardens - auto glass replacement bell gardens– auto glass repair bell gardens, CA - auto glass company bell gardens, CA – car window replacement bell gardens, CA – windshield repair commerce, CA - mobile windshield repair commerce - auto windshield repair commerce, CA - car windshield repair commerce, CA – window tinting commerce – auto glass repair commerce CA – windshield replacement commerce, CA – auto glass replacement commerce , CA – window tinting commerce, CA- auto glass tinting commerce - car window replacement commerce, CA – windshield repair commerce, CA - mobile windshield repair South el monte, CA - auto windshield repair South el monte , CA - car windshield repair South el monte, CA – auto glass repair South el monte, CA – auto glass replacement South el monte, CA – windshield replacement South el monte, CA - car window repair el monte, CA- window tinting south el monte, CA - auto glass tinting south san gabriel, CA - car window replacement south san gabriel, CA – windshield repair south san gabriel, CA - mobile windshield repair south san gabriel, CA - auto windshield repair san gabriel, CA - car windshield repair south san gabriel, CA – auto glass repair south gabriel, CA - windshield repair south san gabriel, - mobile windshield replacement monterey park, CA – windshield repair monterey park, – car window monterey Park, – car window replacement monterey park, CA – car windshield replace monterey park
.
+ FREE MOBILE SERVICE
+ COMPLETE AUTO GLASS SERVICE –
including repairing motors and regulators
+ PROFESSIONAL WINDSHIELD REPAIR AND REPLACEMENT
+WINDOW TINTING